PC Cleaner 3.2 Now Available!
With regular use, Windows computers and laptops can run increasingly slow. As the remains of files, installed programs, connections, etc. pile into a system's memory, the defragmentation can inhibit the computer's performance speed.
An All-in-one Solutions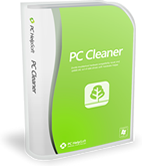 Luckily, PCHelpSoft introduces new updates to our popular optimization software, PC Cleaner 3.2, which helps to clear up misplaced and redundant files that slow down the running speed of a computer or can compromise user security/privacy. The PC utility software automatically locates and removes any unneeded files without harming any of the critical system files. It also recognizes all of the installed programs during the power-on process and provides the opportunity for the user to decide manually which programs will load automatically during startup. As a result, startup and shutdown times decrease significantly.
PCHelpSoft's PC optimizer has many important uses that maximize a computer's performance. In addition to cleaning out the surplus of hidden files and deactivating unnecessary programs during startup, it also cleans and automatically corrects the settings of the Windows Registry database, helping to increase operating speed and prevent system crashes. PCHelpSoft's cleaner also reorganizes files and the applications that open them, subsequently optimizing file associations.
Diagnose & Remove Errors
Another use is to repair errors in files that occur in a shared Dynamic Link Library, or DLL. The PC utility software is also useful for diagnosing any errors that may inhibit the ideal speed of a computer, including application errors in short cuts. Additionally, it assists in the development of a system backup for optimal security protection of lost or damaged files.
One critical feature of PCHelpSoft's cleaner is its design to find and remove all hidden website cookies that attempt to monitor online activity, resulting in secure, private use of the internet. Another feature is its defragmentation ability, which corrects any file system aging that can decrease a computer's overall performance. The PC optimizer conveniently allows for a complete scan of every system component or for a scan of select components at one time. It can also schedule regular, automatic scans at a specific time and frequency.
Windows Start-up Programs in 3.2
PC Cleaner 3.2 now includes new, innovative features that set it apart from its previous versions. For example, as mentioned previously it provides recommendations for selecting which programs to load during startup but also provides in the English version information on the most commonly used startup programs. Consequently, choosing the right programs for optimal computer performance speed is now easier than ever.
Removed startup programs can be retrieved through Version 3.2, but the option of a permanent program deletion is also included.
Users will now enjoy the Smart Cookie scan, which will exclude from the cleanse the cookies involved in the login data of major sites such as Google, Yahoo, Facebook, and more. A list of excluded cookies is visible under Exclusion Lists in the Settings menu of a scan. The new PC optimizer also includes automatic weekly update scans and notifies the user of the latest available software. Some enhanced features include refined cleanup for 64-bit computers, Windows 8, and Google Chrome for the most ideal computer performance available today.